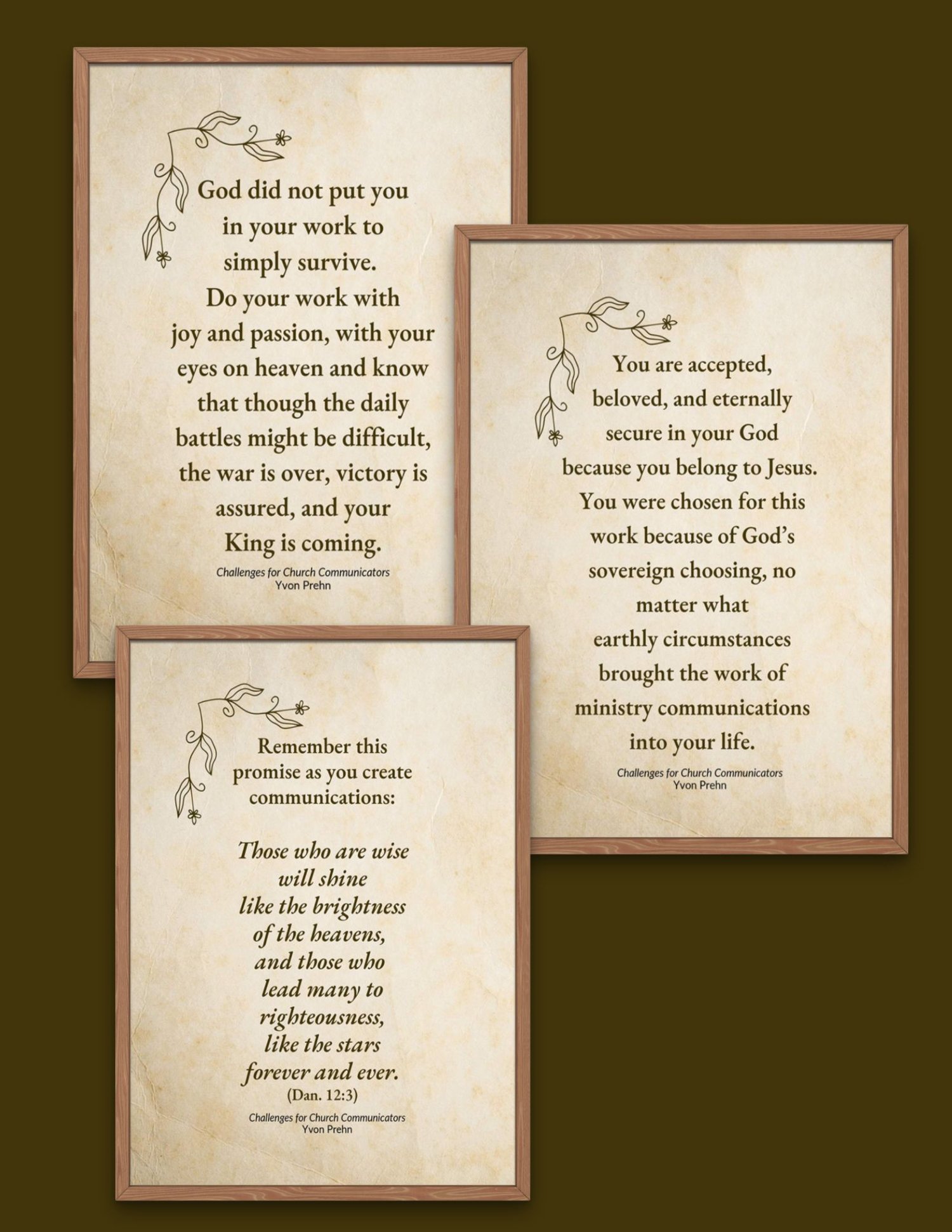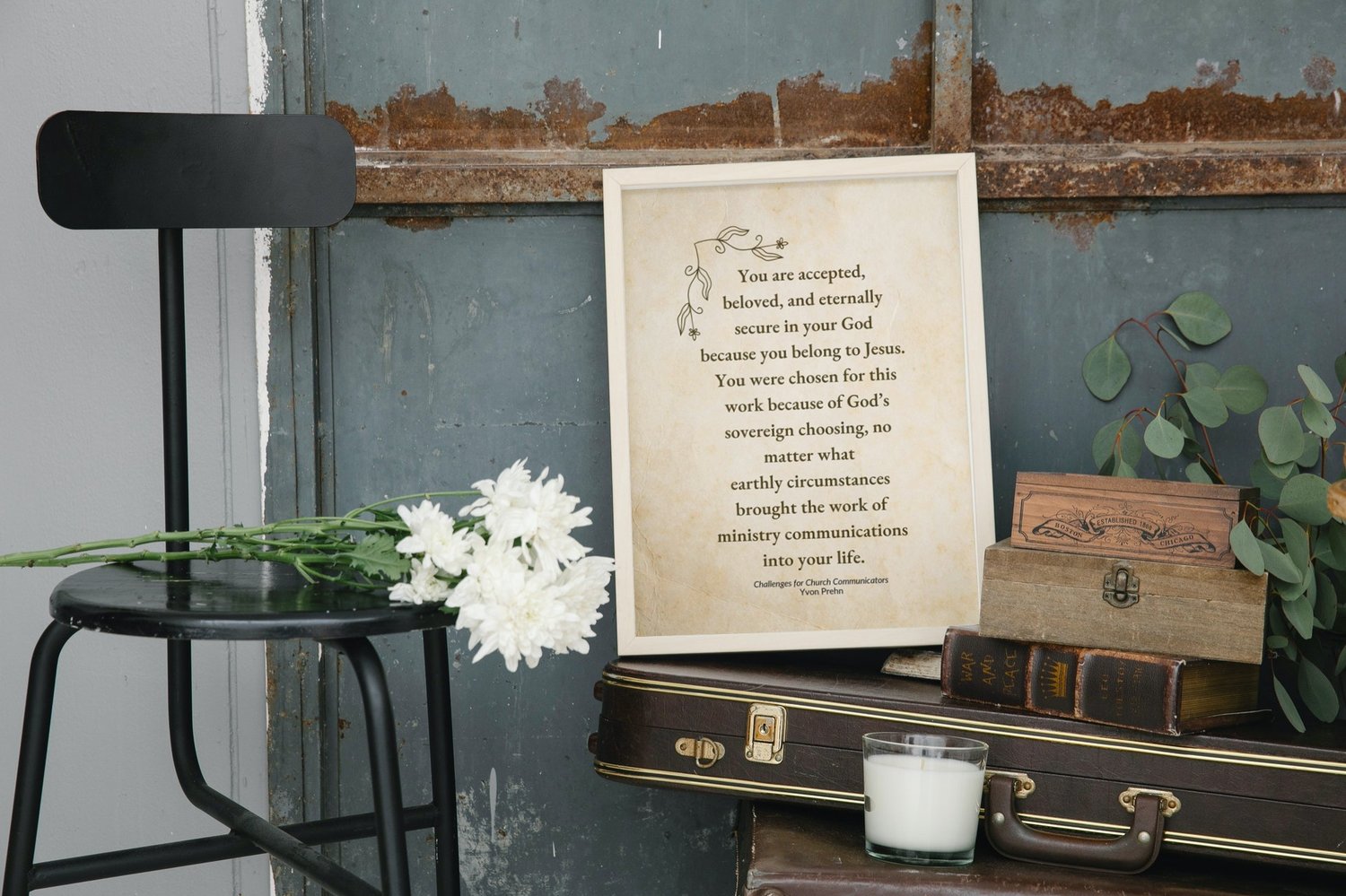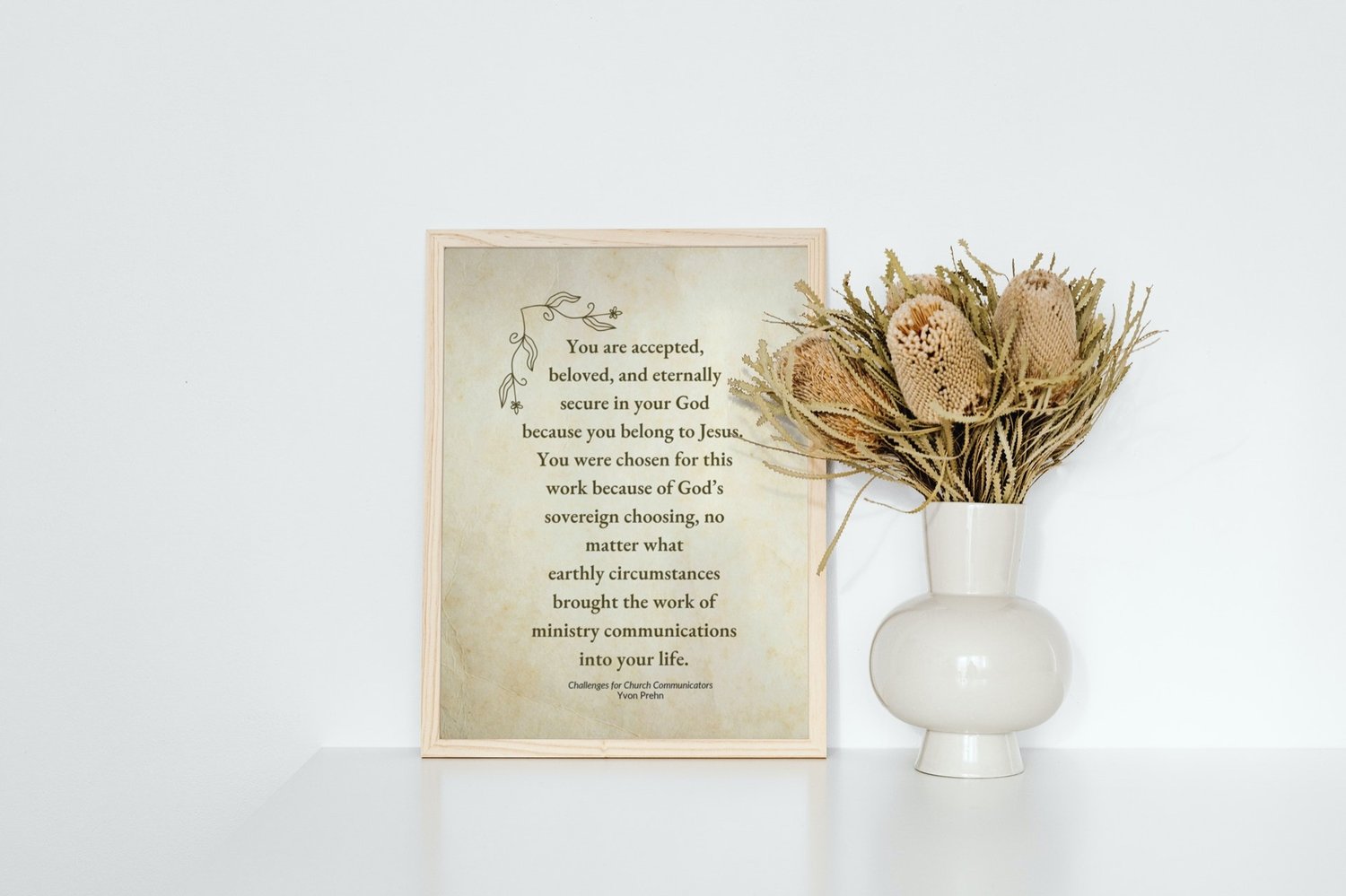 Challenges for Church Communicators, set #1
On Sale
$1.99
Though you can buy individual files to try them out at 1.99 each (or try a free file, these change periodically), the best deal is to buy a yearly subscription at $36—that way you have access to all the files 24/7 and you can use them however whenever you want and can make unlimited copies of them. CLICK HERE to go to the subscription plan.
---
ABOUT THESE IMAGES
Church Communicators have one of the most strategically important jobs in the church. When they do their best people are welcomed, they stay and get involved in the church; people come to know Jesus as Savior and learn how to grow as disciples.

Without good church communications, people don't know what is going on, and they don't get involved in what can help them grow in their faith. Without clear and consistent communication, visitors have no idea what the church is about and members don't understand the next step to grow in their faith.

The Effective Church Communications ministry has many resources that are available to equip, encourage, and inspire church communicators including a Church Communications Library. These quotes are from one of the books in it, Challenges to Church Communicators.
I'm going to be putting out additional sets and my plan is to have a continuing set of them that with the low yearly price and your access to unlimited downloads, you can download a changing set of challenges and encouragements to remind church communicators of the incredibly important work they do.
PLEASE NOTE: This is a DIGITAL DOWNLOAD
No printed image or frame will be sent. After purchase, you will receive a downloadable ZIP file with both social media images and a variety of resolutions and formats. Unlike some of the other image sets in this Shop, this set only has social media images and sizes that you can print out on your home or office computer. If you want or need larger sizes, email me at yvonprehn@gmail.com and I'll make it up for you. 
Please see 
Terms of Use
 (you just need to read it once) for additional notes on the practical and legal usage of the files. When you purchase a file, you agree to it.
ADDITIONAL SITES TO HELP YOU GET GOD'S WORD INTO ALL OF LIFE
Go to 
https://www.bonfire.com/store/bibleverse-t-shirts/ 
 for t-shirts and mugs with sayings and verses from the Bibleverse Shop on them. It is a fantastic resource for gifts to encourage others to think about God's Word and an eternal viewpoint.
Go to 
https://www.effectivechurchcom.com
 for more training, resources, and FREE TEMPLATES for church communicators.
Go to 
https://www.Bible805.com
 for Bible-centered lessons, podcasts, and additional materials that will help you learn, trust, and apply the Bible.