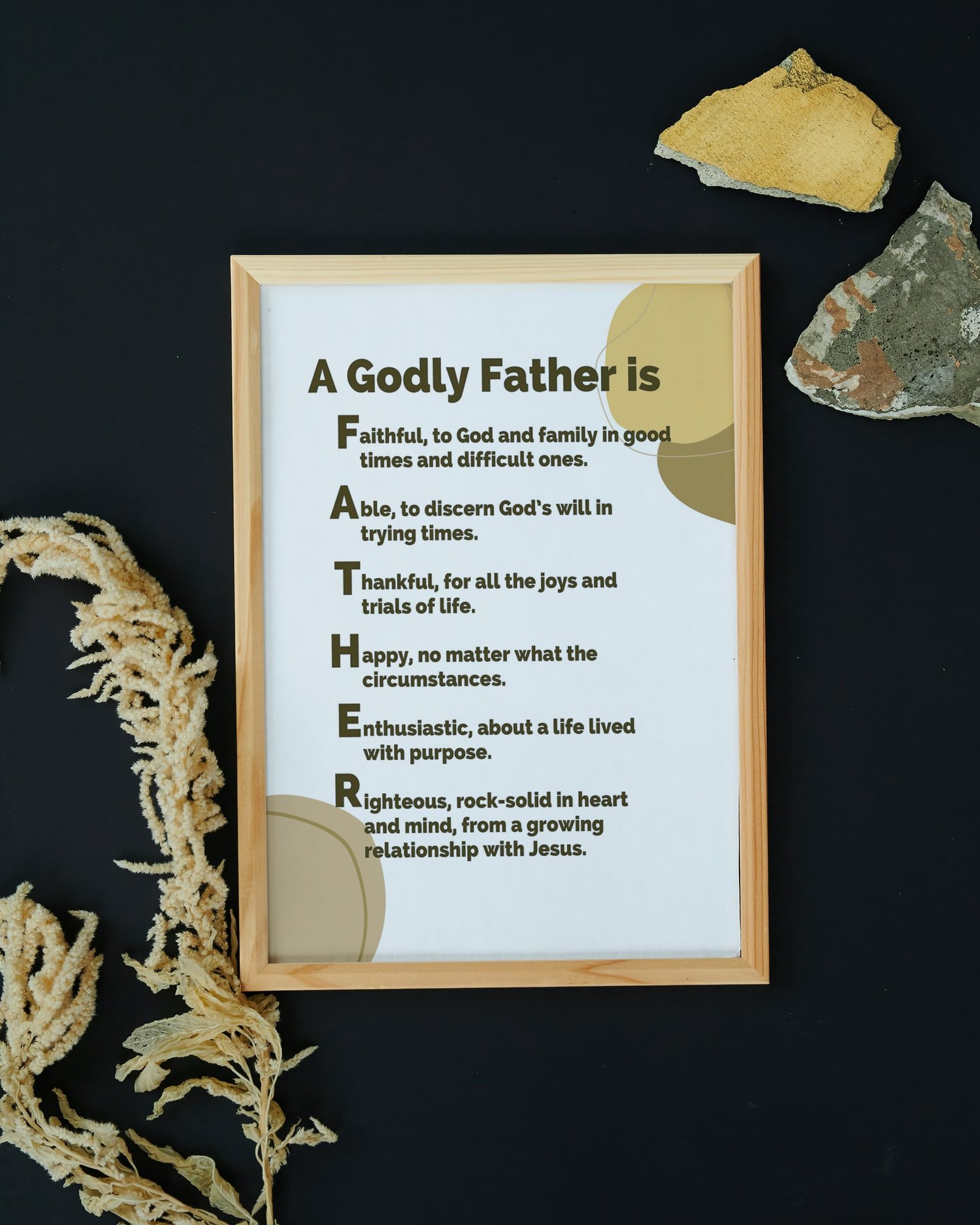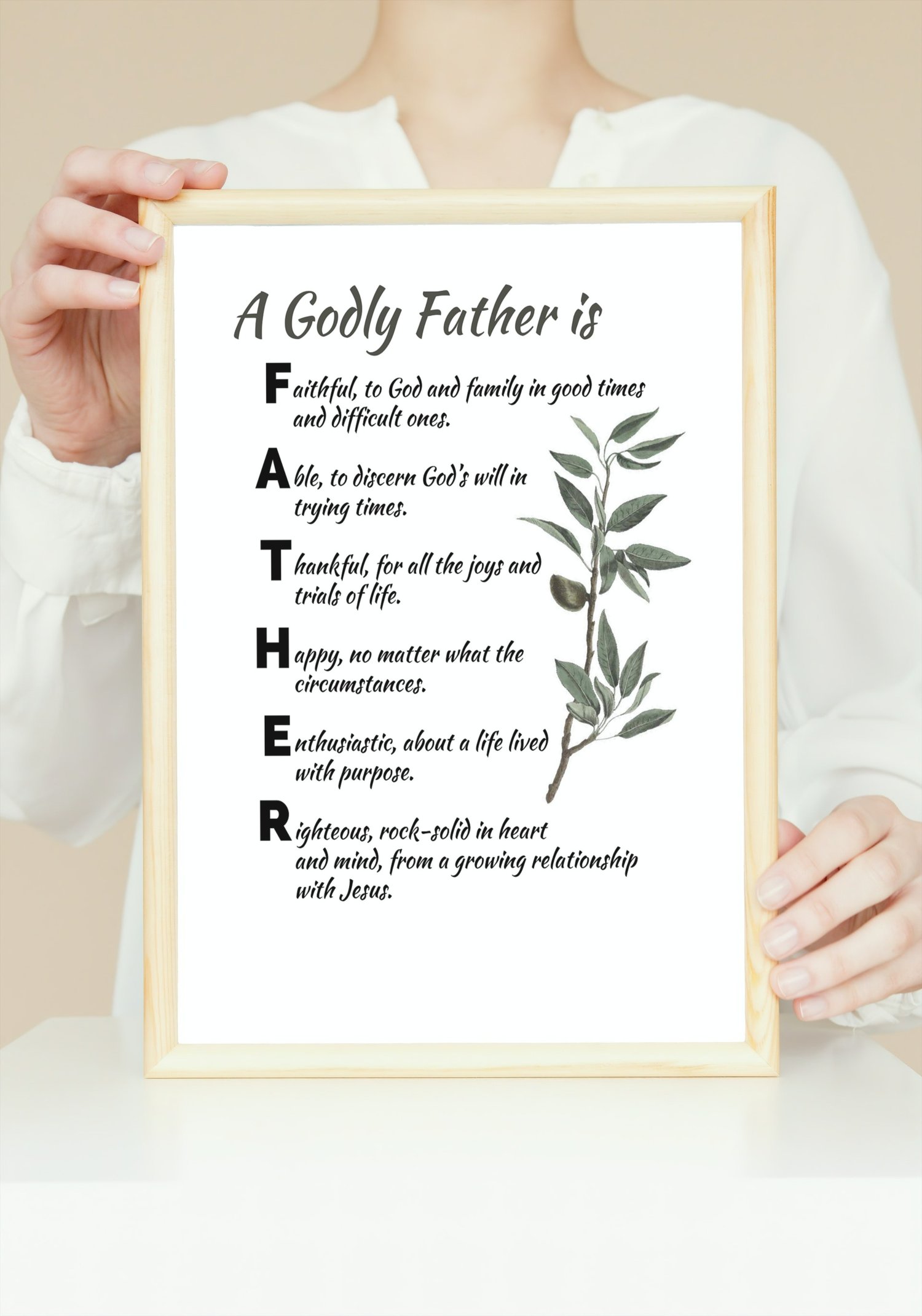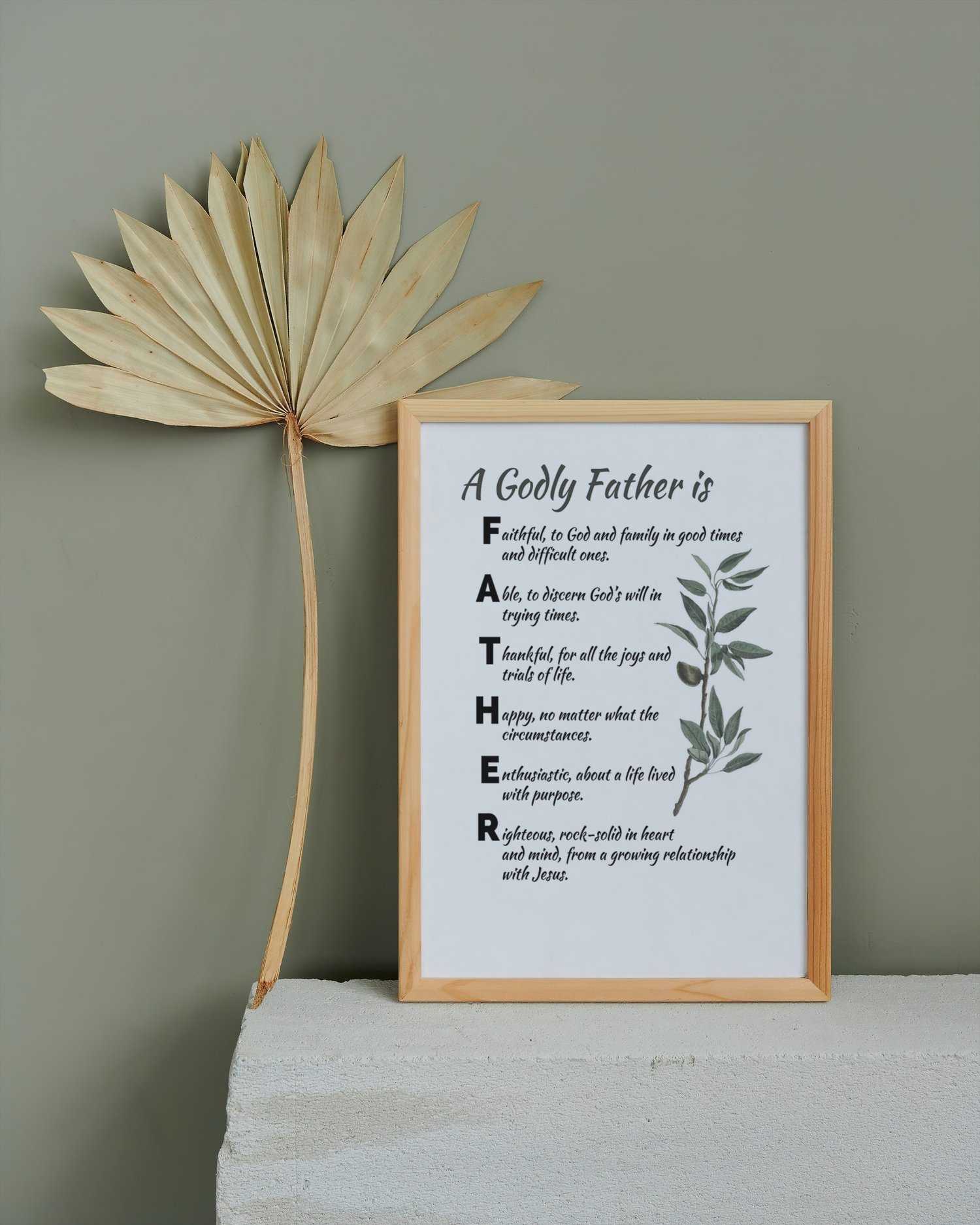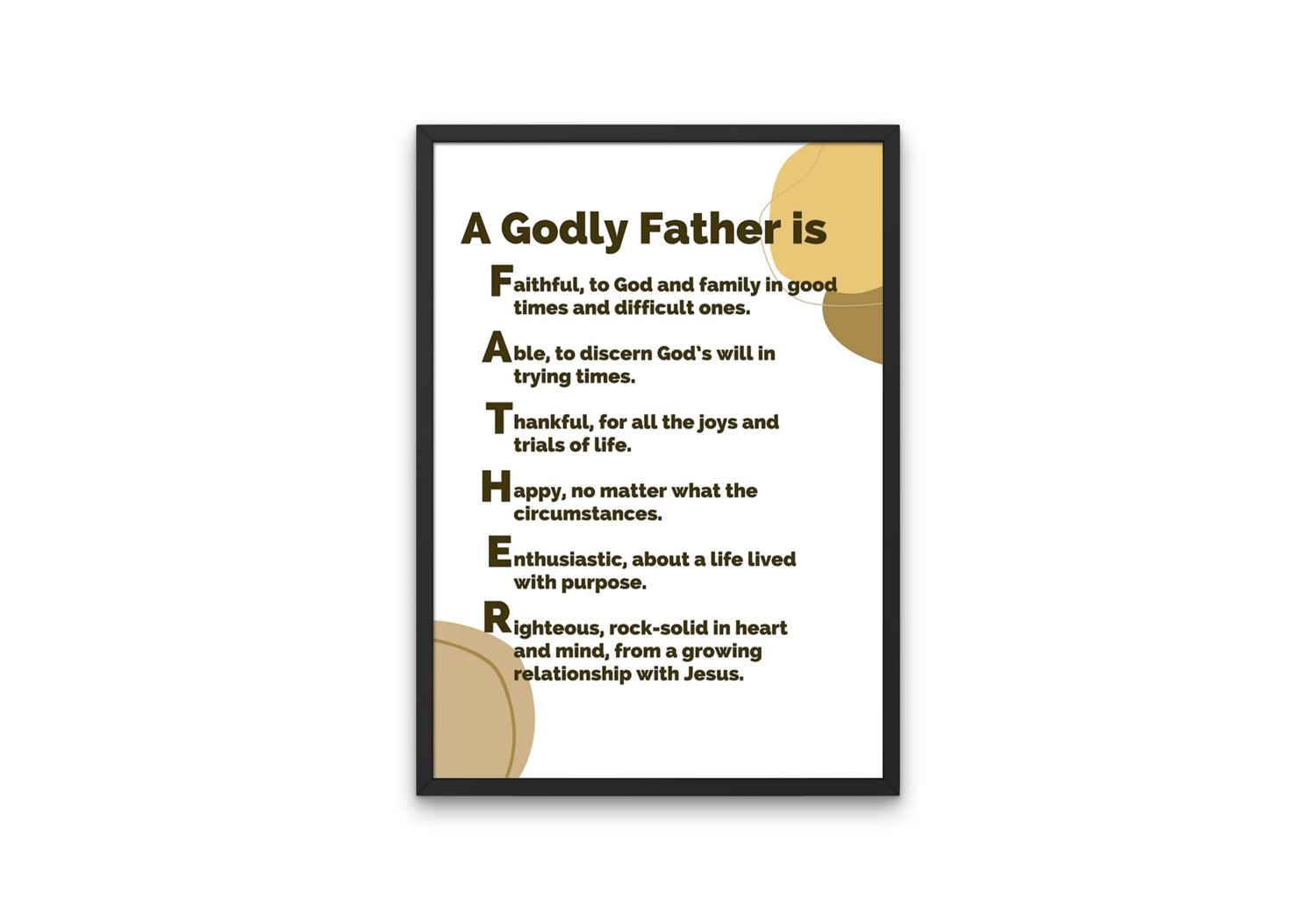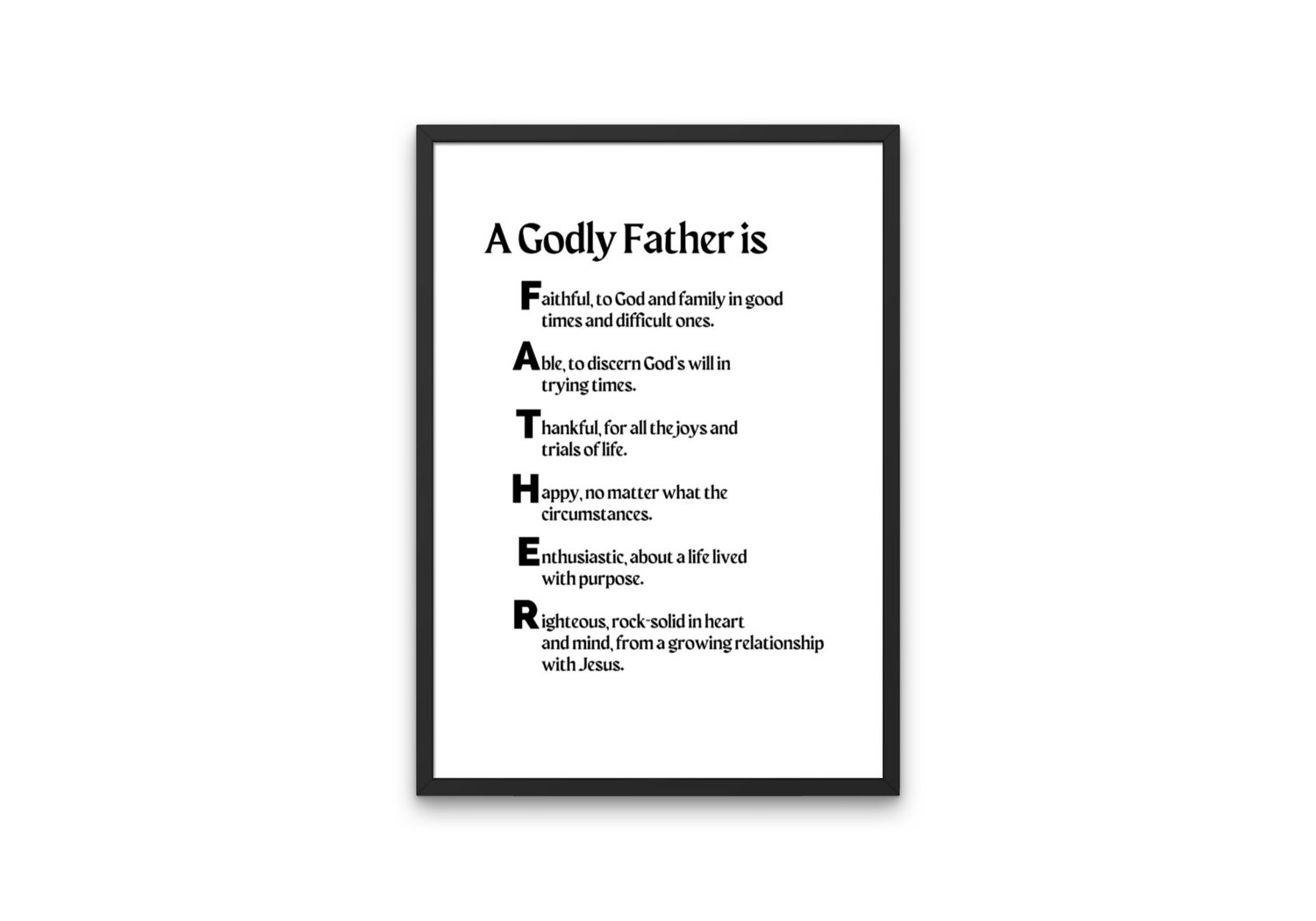 Godly Father Acronym
On Sale
$1.99
Though you can buy individual files to try them out at 1.99 each (or try a free file, these change periodically), the best deal is to buy a yearly subscription at $36—that way you have access to all the files 24/7 and you can use them however or whenever you want. CLICK HERE to go to the subscription plan.
---
ABOUT THESE IMAGES
There are many characteristics that make a Father special and this acronym is a reminder of them. You can print them out in a variety of sizes, frame them in an inexpensive frame from the Dollar store and you have a great gift for Father's Day or for Men's Ministry. 
You can download FREE templates with this acronym on the Effective Church Communications site at this link: 
https://www.effectivechurchcom.com/templates/fathers-day-and-mens-ministry-templates/
The templates are in ready-to-print PDF format and editable MS Publisher files. There are many other templates for Father's Day and other events at the site. 
PLEASE NOTE: This is a DIGITAL DOWNLOAD
No printed image or frame will be sent. After purchase, you will receive a downloadable ZIP file with both social media images and a large selection of resolutions and formats.
CLICK HERE
for a detailed listing of them. There is also an image of them above.
Please see
Terms of Use
(you just need to read it once) for additional notes on the practical and legal usage of the files. When you purchase a file, you agree to it.
ADDITIONAL SITES TO HELP YOU GET GOD'S WORD INTO ALL OF LIFE
Go to https://www.bonfire.com/store/bibleverse-t-shirts/
 for t-shirts and mugs with sayings and verses from the Bibleverse Shop on them. It is a fantastic resource for gifts to encourage others to think about God's Word and an eternal viewpoint.
Go to 
https://www.effectivechurchcom.com
 for more training, resources, and FREE TEMPLATES for church communicators.
Go to 
https://www.Bible805.com
 for Bible-centered lessons, podcasts, and additional materials that will help you learn, trust, and apply the Bible.