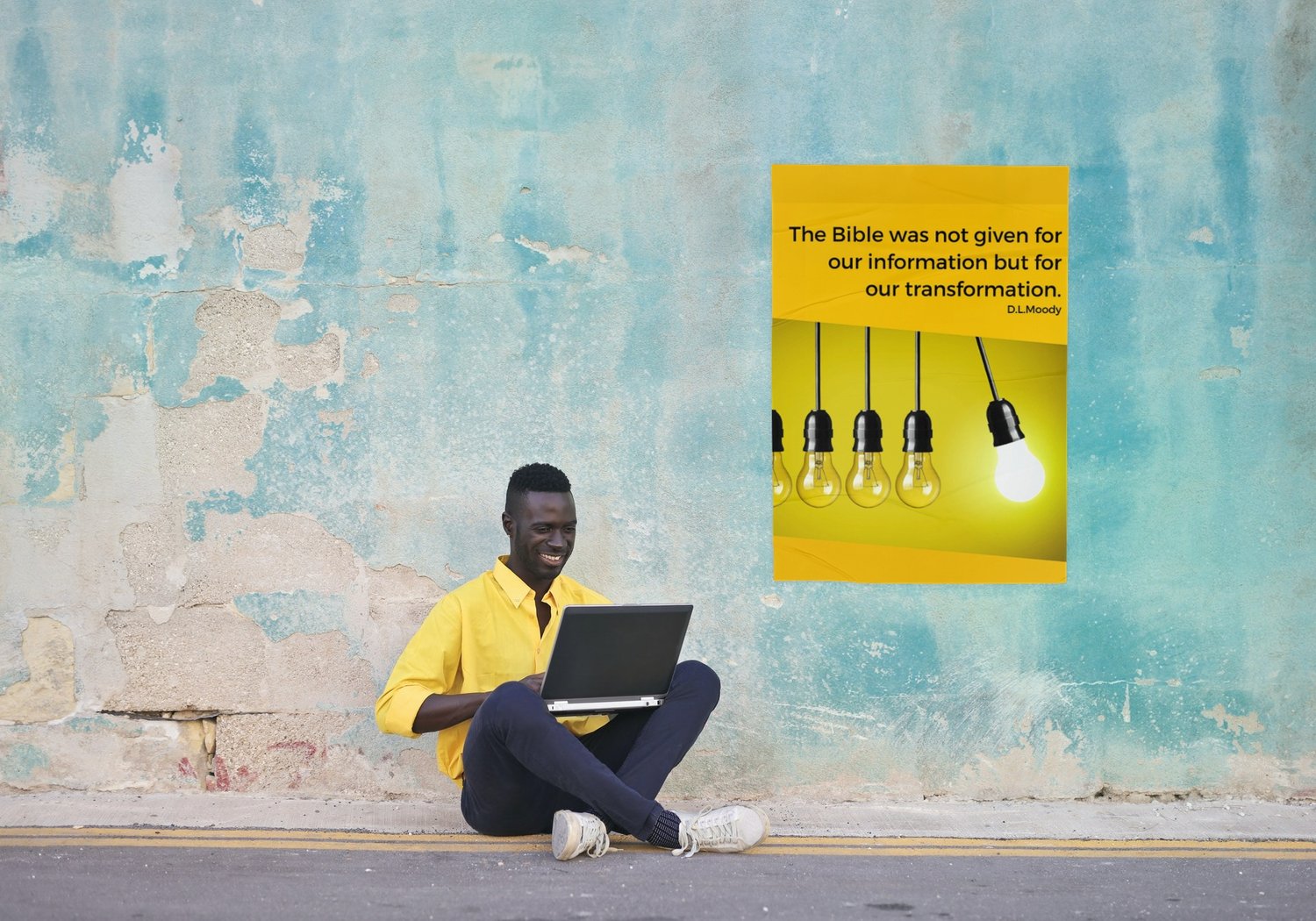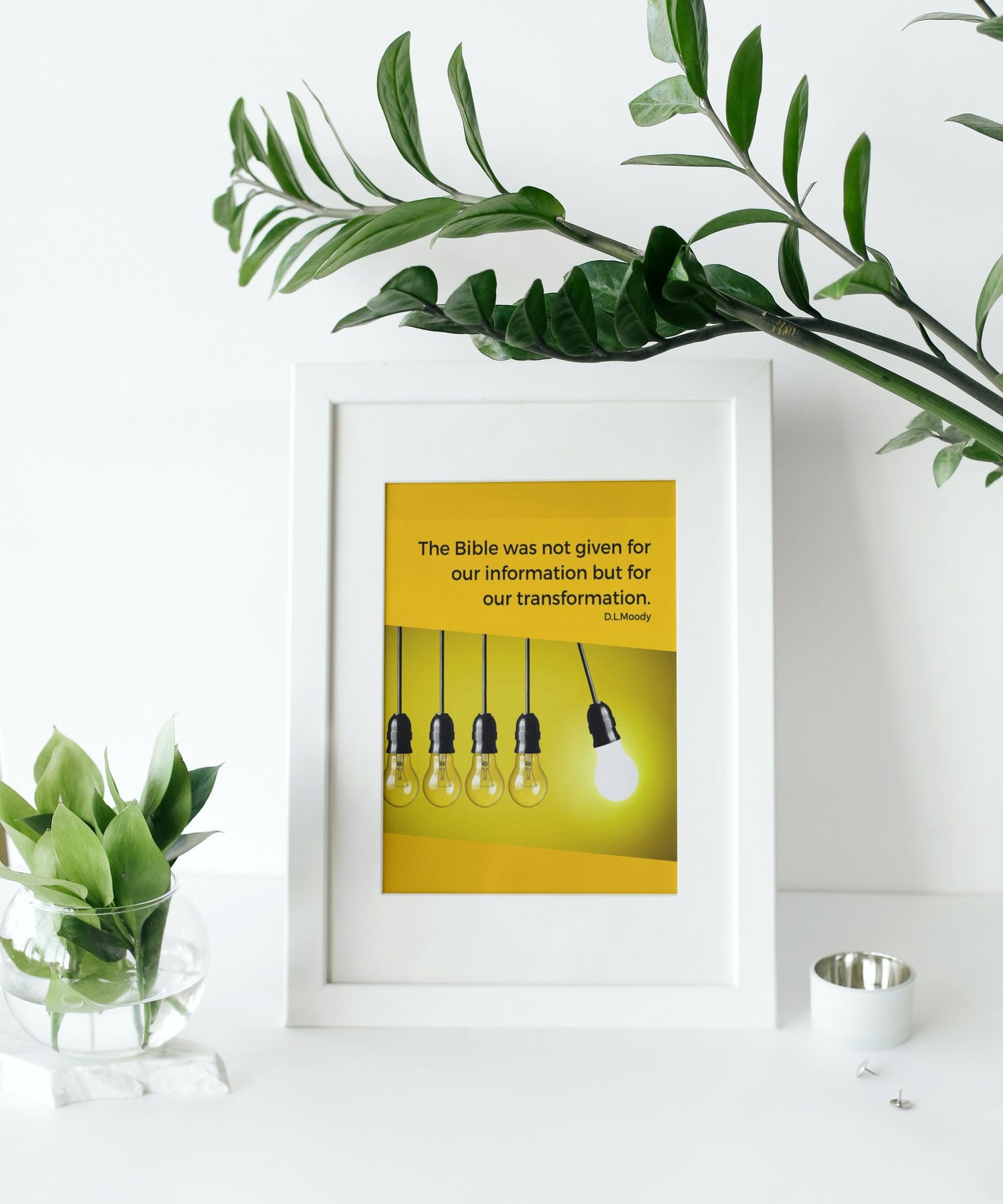 The Bible Transforms Us
On Sale
$1.99
Though you can buy individual files to try them out at 1.99 each (or try a free file, these change periodically), the best deal is to buy a yearly subscription at $36—that way you have access to all the files 24/7 and you can use them however or whenever you want. CLICK HERE to go to the subscription plan.

---
ABOUT THIS IMAGE
This saying is an excellent reminder to all of us, but especially to those of us who are teachers. We often feel (I'm talking about myself here) that we have so much information to give our Bible class members: the background, the archeology, this history, what else is going on, and much more before we even begin to discuss the content of a passage.
As important as many of these things are, we must always remember that the goal of our learning as this saying reminds us isn't that we learn more but that we are continuously transformed into the image of our Lord Jesus. 
Make up this saying for yourself and pass it on to other teachers to keep the goal of our work always before us. 
PLEASE NOTE: This is a DIGITAL DOWNLOAD
No printed image or frame will be sent. After purchase, you will receive a downloadable ZIP file with both social media images and a large selection of resolutions and formats.
CLICK HERE
for a detailed listing of them. There is also an image of them above.
Please see
Terms of Use
(you just need to read it once) for additional notes on the practical and legal usage of the files. When you purchase a file, you agree to it.
ADDITIONAL SITES TO HELP YOU GET GOD'S WORD INTO ALL OF LIFE
Go to https://www.bonfire.com/store/bibleverse-t-shirts/
 for t-shirts and mugs with sayings and verses from the Bibleverse Shop on them. It is a fantastic resource for gifts to encourage others to think about God's Word and an eternal viewpoint.
Go to 
https://www.effectivechurchcom.com
 for more training, resources, and FREE TEMPLATES for church communicators.
Go to 
https://www.Bible805.com
 for Bible-centered lessons, podcasts, and additional materials that will help you learn, trust, and apply the Bible.
---